We are already at week 7 in 2019. Had to correct the title because sometimes I still think that we are in 2018. We all hope that 2019 will be a better crypto year than 2019 was.
So let's see how we are doing.
Winners and losers
First let's have a look how the coins in my portfolio did in the past 7 days and maybe more important since January the first!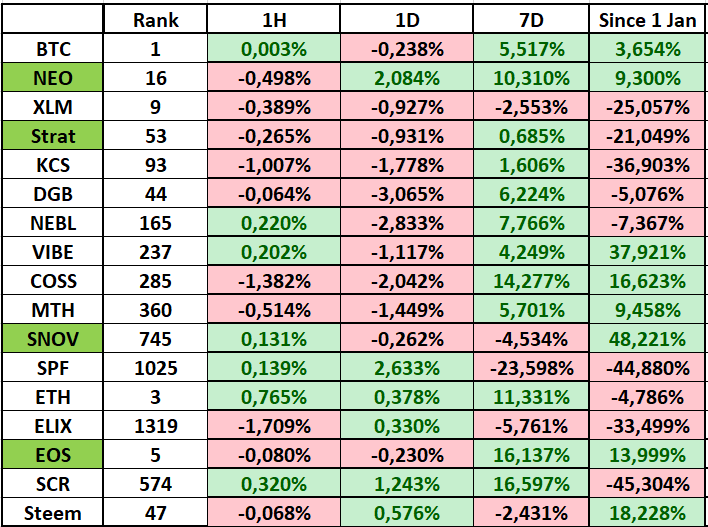 Last Thursday most coins had a revival but if we look at the increase/decrease since Jan the first, only 8 coins are up and 9 are down.
In the past 7 days, only 5 were down and all the rest was up.
The biggest increase was for scorum coins, EOS and COSS. All do have a very different business case.
Although Steem did well last Thursday, it still had a decrease of 2,4! Don't forget that we are still 18% up compared with the beginning of the year!
Portfolio share
Last week the top 3 was:
BTC 25,31%
Steem 24,9%
NEO 12,33%
This is the new pie chart!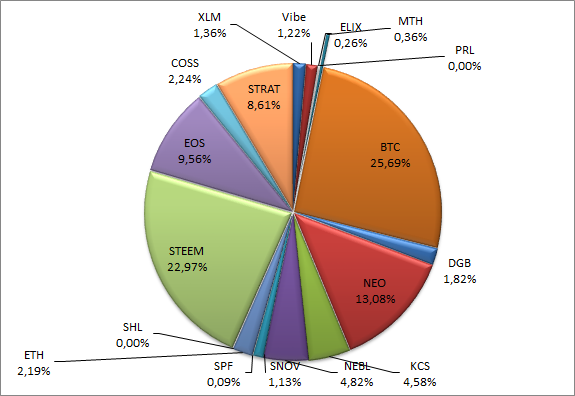 This week top 3 is:
BTC 25,69% (+0.38%)
STEEM 22,97% (- 1.93%)
NEO 13,08% (+0.75%)
I really would like to see Steem taking the biggest market share, but I do guess we will have to wait until March for that when the new Steem earned will be added!
Overal
Overal the portfolio was up a little bit. An increase of 400 Euro. Not to bad. Would like to have more weeks like these.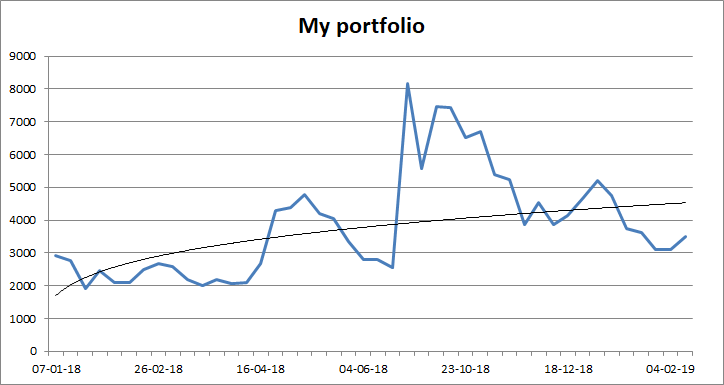 I all will depend on the course of Bitcoin. Because all other coins still will be following the godfather of the crypto world.
Curious what next week will bring. The more we do think about it, the more we understand that it is extremely hard to make a crypto project mainstream.
Cheers,
Peter